LOCOST
I purchased Ron Champion's book Build your own Sports Car for as little as $250 - AND RACE IT! in 2004, and after reading it decided that could actually build my own car. I'd been wanting to do this since I can remember, and after getting a place with a garage was finally able to start. After a good time searching for a donor car, I noticed my neighbor around the corner had the exact car I was looking for; a 1984 Mazda RX-7 GSL-SE with a 13b rotary engine. I got it for $500, though it hadn't run in 8 years. After about 2 months I had it running again and started tearing it down.
CURRENT IMAGE: (actually a little old...but the last picture on wheels...see build photos for newer pics)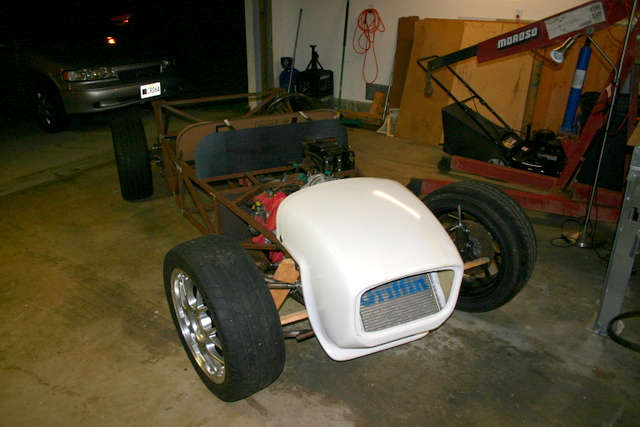 MORE INFORMATION:
REALLY OLD TEST RENDERS:
These are some 3D renderings I've done to just get an idea of the direction I want to go with the car. Nothing is set in stone yet, and I hope to get a better idea once I have all the pieces together in the garage.